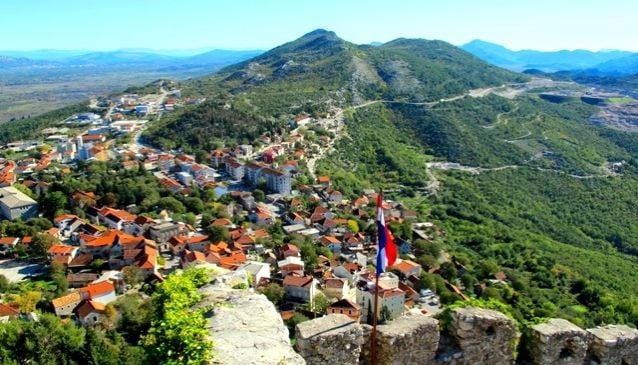 Vrgorac, The Heart of Zagora
Family Fun
This stunning region is truly one of Croatia's secret treasures...
The captivating city of Vrgorac, although a small place, is where great people and great things are born. Tin Ujevic, Croatia's most significant poet and writer was from Vrgorac. His prominent literary creations have named him the greatest Croatian writer of the 20th century. Stipe Bozic was also born in Vrgorac, in 1951. He is well known for his filmmaking and also for being the second European to have climbed Mount Everest twice! This stunning region is truly one of Croatia's secret treasures.
Historical monuments from the past can still be seen all throughout the city and its surroundings. The seven forts dating back to the 14th century, once served as a defence system against the Turks who ruled this region for over 200 years border the entire town of Vrgorac. The Fort of Gradina is the main fort, which overlooks all of Vrgorac and the plains below. It provides a stunning lookout point with a beautiful hiking path from the city centre.
The Tower of Avala can also be seen along this path, which remains in relatively good condition today. Vrgorac gained liberation from Turkish invaders in 1690. Marking the freedom of this region, a Turkish mosque was converted into a catholic church, the Church of the Annunciation of the Virgin Mary. Today services and masses still take place in this beautiful neo-Romanesque church. Other significant historical remnants can be found on the Square of Korzo, a fountain built in 1929 and a monument to Tin Ujevic built in 1991 marking the 100th anniversary of the poet's birth.
Everyone's favorite fruit, the sweet strawberry, is Vrgorac's crowning glory with hectares and hectares of stunning strawberry fields dotting the valleys of this incredible destination. Not only do these fields add to the eye-catching natural beauty of Vrgorac they are the best strawberries in the country. One of Croatia's largest meat producers, Pivac Brothers Meat Industry was founded in Vrgorac over 60 years ago. Employing almost 2000 people the business continues to thrive and is well known for its smoked Dalmatian delicacies including prosciutto and pancetta.
As well as its strawberries and smoked meats, Vrgorac is known for an interesting drink which mixes red wine and goat's milk, Bikla. Ever year in October a Bikla Festival, Biklijada is held where visitors can enjoy Bikla, musical entertainment, numerous other Dalmatian specialties and it is the ideal place to purchase some truly authentic souvenirs. Farmer's Markets also take place every Saturday where organic and local produce and dairy can be found.
The fertile soil with which this region was granted with provides the ideal foundation for the harvesting of numerous crops from kale and cabbage to their infamous strawberries and grapes. Like every region in Croatia, Vrgorac also prides itself on its domestic wines. Kokorici Eco Village, which is situated 6 kilometers from Vrgorac is the ideal place to sample all of the specialties from this region from homemade wine and cheese to meat platters and excellent strawberry desserts.
Vrgorac is a town with so much to share from its tumultuous historical past to its delicious homegrown produce today this destination provides every visitor an oasis of peace far away from the hordes of tourists and city commotion amongst some of the most beautiful natural beauty of Croatia.