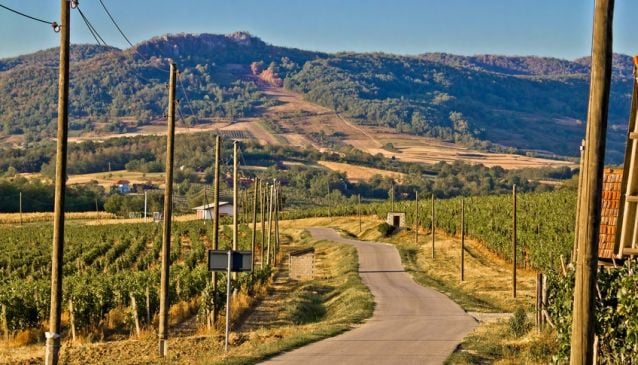 The International Wine Tourism Conference
Arts & Culture
IWINETC descends on Zagreb for the best business, education, tasting, and networking opportunities.
The International Wine Tourism Conference is back this March and to make it even more special it will be held in the prestigious Regent Esplanade Hotel in the capital city of Croatia, Zagreb. From March 15th -16th IWINETC will merge together the best of the best from the wine industry including numerous industry professionals for around the globe.
This fabulous two day event is organized by Wine Pleasures with its main purpose being the commercialization of wine tourism within Croatia and beyond. Vendors and visitors alike will have the opportunity to create new business parternships, learn the tips of the trade from industry specialists, uncover the fabulous emerging Croatian wine scene and needless to say taste magnificant wines!
What makes this event so unique os the extremely interactive and personal approach to the workshops and seminars that will take place. Tour operators and agents along with other wine experience providers will make an emphasis to meet with potential clients or partners on an individual basis at the Wine Tourism Workshop. With over thirty guest speakers the unveiling of new products, current industry information, and latest releases will certainly be educational and interesting for visitors.
The official festivities will commence with a welcome from the director of the Istria tourist board, Denis Ivoševic. Denis will also be shareing with us a refelction of the growth of wine tourism in the most popular wine region of Croatia, Istria.
Guest Speakers at IWINETC 2013 will include numerous experts and professionals from the wine producing industry. Some of them will include the following:
Dusan Jelic will reflect on the history of wine tourism and where he sees the industry progressing to. Caroline Gilby, MW a prominent wine expert from Central and Eastern Europs will present some of the best wines of Croatia
Fabrizio Bucella the infamous wine columnist at the Huffington Post will give us a refreshing lecture on the connection between wine and architecture
Giovanna Sacchi from the Ca' Foscari Venice University will share with us her research dealing with the wine tourism industry and the wants of wine tourism enthusiasts
This is just a taste of the caliber and strength of the incredible program that visitors will be able to partake in. Numerous other renowned wine travelers, bloggers, and experts will share their knowledge toucing upon topics such as hiring and training the best team for wine tours, understanding what a wine tourist really wants, and will even explore the unanticipated wine scene emerging within the nation with a presentation by Tanisha Townsend, 50 Shades of Croatia.
A more detailed list of events and speakers can be found on the official IWINETC website.The best news of all it is still not too late to register as a conference delegate. We look forward to seeing you there as IWINETC takes over Zagreb. Cheers!