Croatian Charm in Pirovac
Family Fun
Charming pebblestone streets, beautiful beaches & hospitable locals are what make Pirovac so special
Pirovac is a stunning coastal village in the heart of Dalmatia which although small has been a long time summer vacation hotspot for travelers from around the world. Its charming pebble stone streets, beautiful beaches and hospitable locals are what make Pirovac so special. Its simplicity is what provides an ideal destination for those seeking modest and homely accommodations, a great family atmosphere and mouth-watering, Dalmatian, gastronomical delights. This vibrant little town organizes various concert and summer festivals to ensure that an event is taking place every night of the week along the main harbor and town square. This pleasant yet charismatic destination almost makes you feel as though you have gone back in time to an era where flashy shopping malls and bright light casinos didn't exist.
Challenging biking and hiking paths from Pirovac to Nature Park Vrana Lake provide excellent recreation and beautiful photo opportunities. Explore the luscious vegetation of this part of the Mediterranean while overlooking this 57 kilometer long lake, Vrana Lake with the Adriatic Sea in clear view within the distance. Beach Lolic is another great place tourists like to spend their time as this Blue Flag pebble stone beach situated in a small bay along the Pirovac coast provides numerous water sport activities. Quaint cafes and bistros are ideal for those seeking some shade and refreshment after basking in the warm Dalmatian sun all day.  An interesting fact about the waters in this part of the Adriatic is that due to specific water currents the temperature of the sea is 4 degrees warmer than average along the Pirovac coast.
Local's Tip: On the south side of the Pirovac Gulf lies the Makirina Bay, which is a beautiful bathing spot known for its healing mud.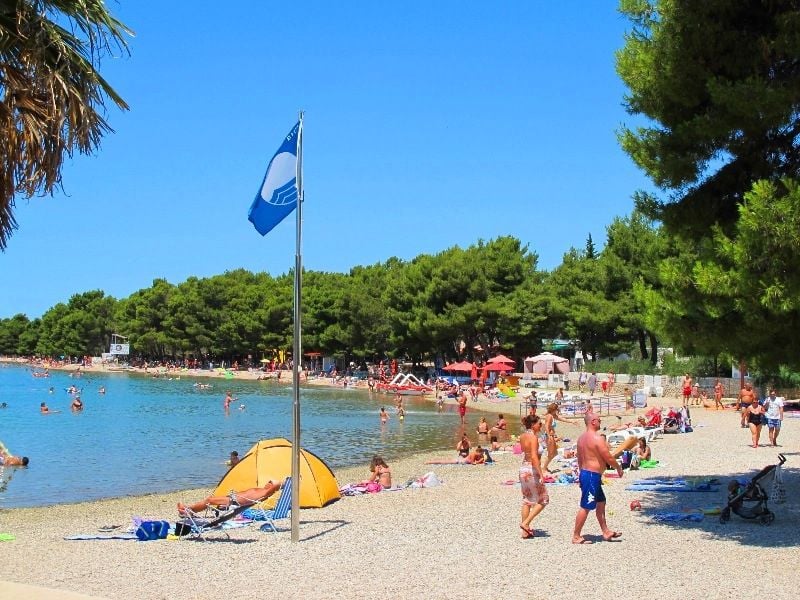 The historical architecture that makes this romantic destination all the more interesting can be seen etched in the old walls of the city, the large stone doors, arch of Pirovac and in the numerous ancient churches in this area. The people of Pirovac have been tending to their own vineyards, olive orchards, and fig trees that were passed onto them for generations. Freshly caught fish or home smoked meats and hams accompanied by a glass of local wine are the perfect treats to enjoy while visiting this beautiful town.
Local's Tip: A simple yet delicious local dessert called Fritule (fried dough balls dusted with icing sugar) are definitely on our list of must try specialties from this region.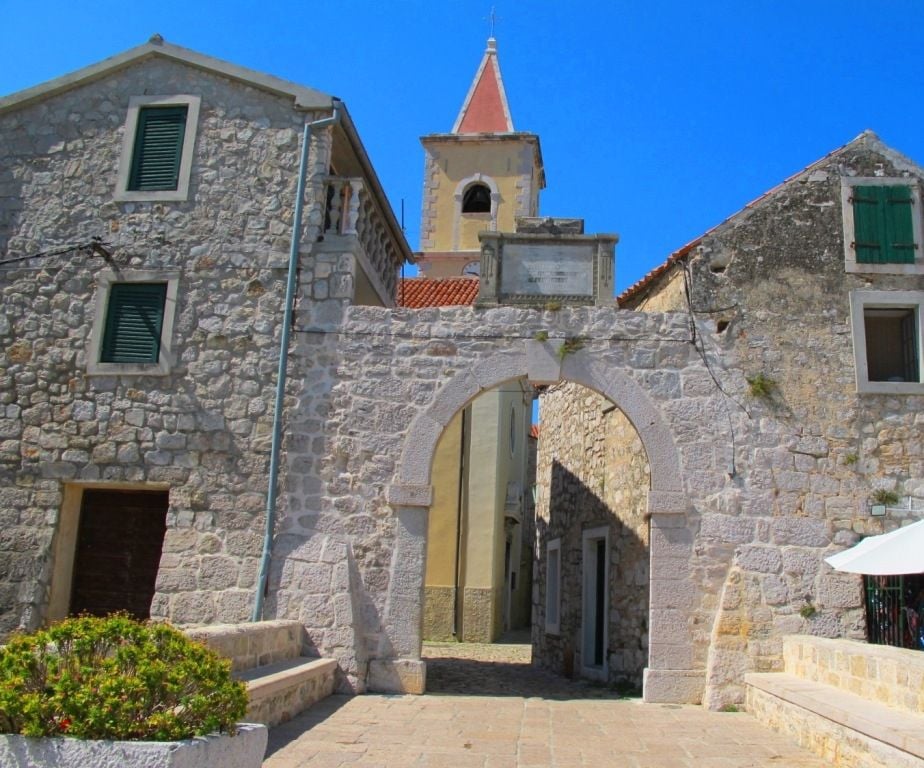 Lying between three stunning parks, National Park Krka, National Park Kornati and National Park Paklenice, Pirovac provides visitors with the ideal base after endless hours of recreation and exploration. Unforgettable events such as 'Donkey Races', 'Fishermen's Nights' and 'Pirovac Gastro Evening' add to the excitement and uniqueness of this delightful town.  One thing is for sure, good food, great beaches and welcoming hosts await all looking for a memorable holiday away from the stress, glitz and glamour of city living.