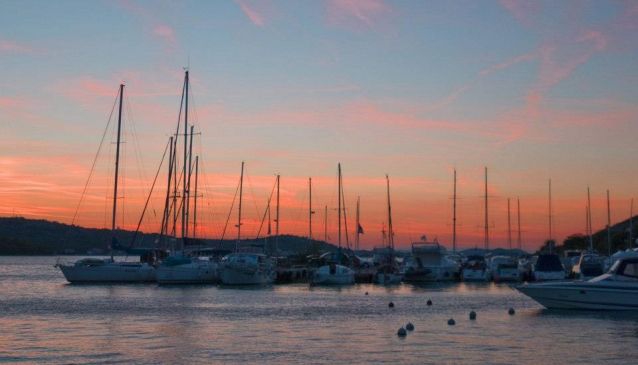 Festival Time in Croatia
Arts & Culture
Croatia is quickly making a name for itself as one of the must-do festival destinations in Europe.
Croatia has always been known for stunning beaches and crystal clear azure waters. With pebble beaches and sandy shorelines on offer, the summer attracts millions of tourists to coastal villages and cities within the country to enjoy the beautiful weather amongst some of the cleanest waters in the Mediterranean. However, a well-kept secret that Croatia has managed to keep under wraps for some time now is a bustling, wild summer party scene.
Some of Europe's hottest summer festivals are now organised along the beaches of the country's outstanding coastline. Party enthusiasts and leading musical artists from around the globe gather in the tiny yet vibrant destination to let their hair down. With an ever growing list of festivals and a loyal following, Croatia is quickly making a name for itself as one of the must-do festival destinations in Europe.
Of all the numerous festivals and concerts taking place this summer we highly recommend checking out the sleepy coastal village of Tisno. While it is a quiet town for the majority of the year, when summer time rolls around it ignites into a musical Mecca, hosting three of the biggest and best summer festivals including Stop Making Sense, Soundwave Festival and The Garden Festival.
The Garden Festival takes place between July 3rd and July 10th. This week long festival features eight nights of live music with a slew of performers and talented music crews heading to the beaches of Tisno. With over 150 talented musicians, singers and DJs it is not surprising organisers had to cap the number of tickets on sale as the amount of party seekers interested threatened to become too much for the humble venue of Tisno to handle. With an expected 2,000 music and party lovers uniting this July expect boat parties, disco nights and beach bashes that will make for some of the most unforgettable and wild nights of the summer season.
Our second highly anticipated event that you would be mad to be miss is Soundwave Festival. This is also taking place amongst the pine tree forests embracing the beaches of Tisno, this time from July 18th - 22nd. Performances will take place on the main beach stage, exclusive party boats and at Barbarella's Club. The 70s inspired setting creates the scene for an incredibly simple yet vibrant party atmosphere. Flip flops, bikinis, board shorts, a love of electronic music and a good attitude are all you need to bring with you.
There is a host of impressive artists taking part throughout the five day line-up. Notable headliners include Doom and the prestigious DJ Shadow. But the highlight is sure to be Bonobo's performance with a full live band. (Click the link for a taste of what you can expect after his successful set at the Boiler Room in London). Other acts that will be sure to get the party in full swing include Quantic, Mt. Wolf, DJ Yoda, Riot Jazz, Alice Russell, Craig Charles and Ondatropica. As one of the fastest growing festivals, Soundwave has built a reputation on the back of being an up close and personal experience, with performers in the thick of the action.
Stop Making Sense began four years ago along the shores of Tisno just outside of Zadar. It has since grown into a highly publicised event that is annually pencilled into music lover's diaries across the globe. This year the festival will take place from August 1st - 4th. With attendances growing significantly each year, organisers expect that this year will welcome a record breaking number of revellers. With daily beach bar parties on the secluded sands and pumping boat parties that last until the small hours of the morning, this is a musical celebration possessing style and atmosphere in abundance. This one comes highly recommended as My Guide Croatia is an official partner of the event.
Festivities begin on Thursday August 1st at noon and the event will come to a close by dawn on Monday morning. With Tisno only a few hours flight for the majority of mainland Europe it is the perfect getaway for a long weekend. Stop Making Sense festival will host world-renowned international acts such as San Soda, Steve Bug, Lindstrom, Radio Slave, Sebo K, John Talabot, Session Victim, Midland and Will Saul. Snap up your ticket sharpish as this is guaranteed to be a sell-out. If you are planning on going with a group of friends, keep in mind there is a fantastic offer available; when you purchase five tickets the sixth one is free of charge.
With line-ups that will turn Ibiza green with envy, a picturesque setting, beautiful weather and an amazing group of people to experience it all with do you really still need to be convinced that Tisno is the place to get your festival fix this summer?