Top Ten Clubbing Destinations in Croatia
Arts & Culture
Zadar has become host to an unpretentious and relaxed bar culture...
As the last streak of sunshine nestles behind the clouds and the moon casts its silver shadows across the Adriatic Sea, you would be forgiven for thinking Croatia at night to be a quiet and peaceful place. However, you'd be wrong. Bursting at the seams with vibrant and youthful energy, this is a country that takes its clubbing very seriously. And, with everything from beach-side bashes to swanky clubs hosting renowned DJ's, Croatia nightlife is quietly sneaking to the forefront of the European party scene. So to help you decide where to spend your summer's eve, our local experts have compiled a list of the top ten places to tear up the dance floor, put on your blue suede shoes and party like its 1999; (apologies, but you've got to love a good catastrophic cliché!)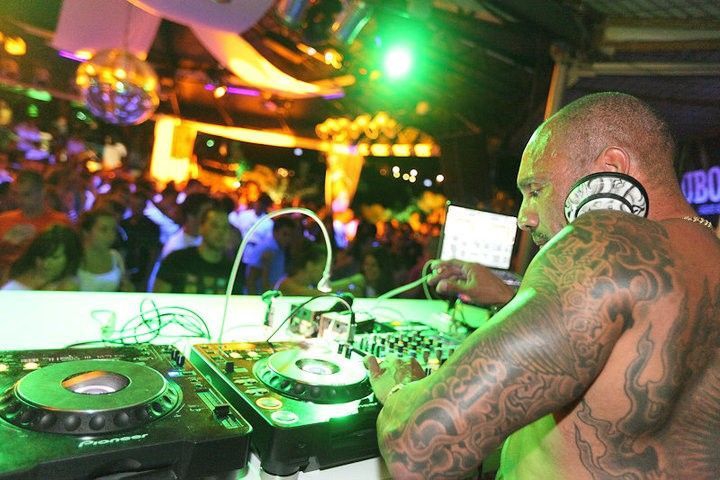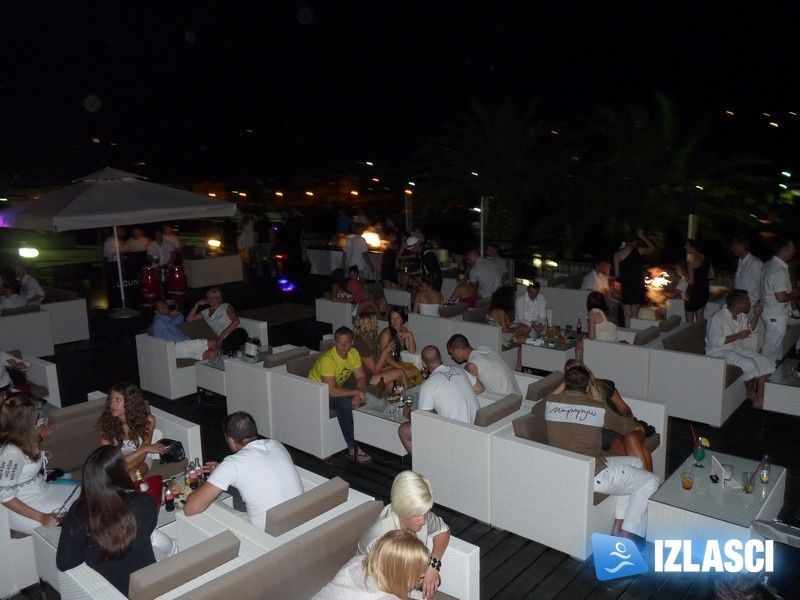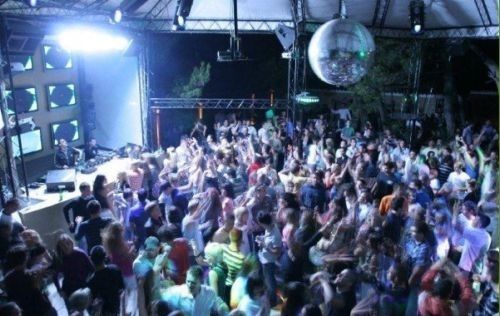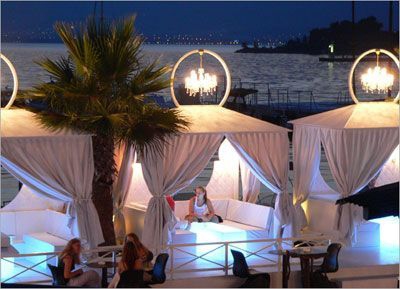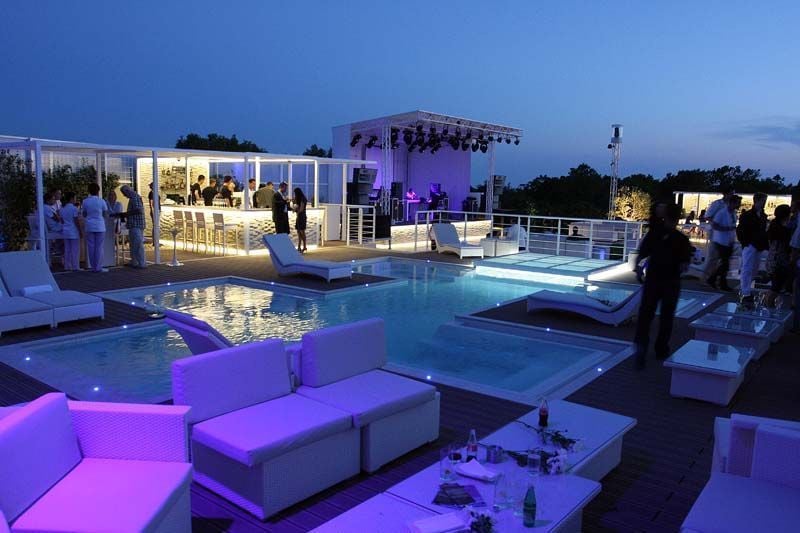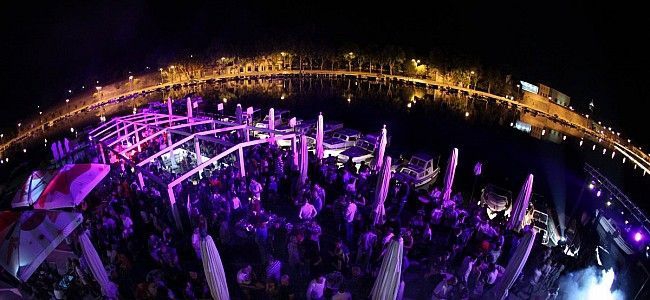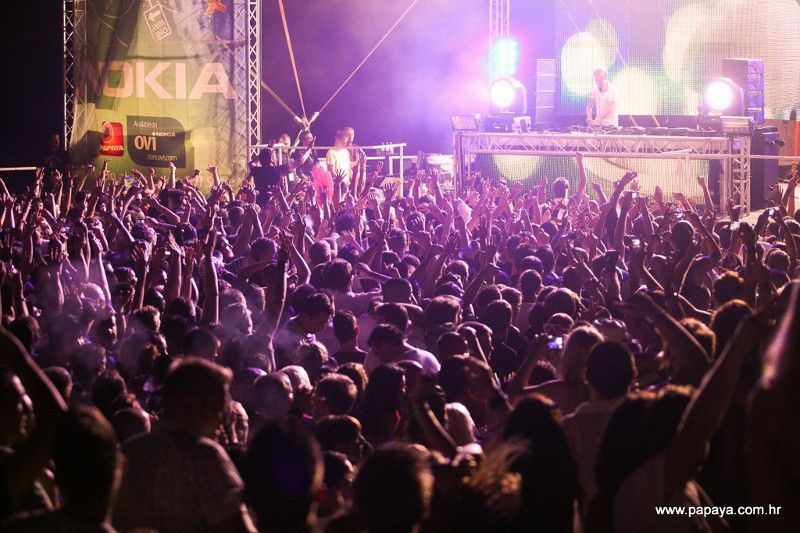 Here it goes…
1. Zrce, Pag:
Perched in the northern Adriatic Sea, the island of Pag is Croatia's casual nod to Ibiza. Just forty minutes from the town of Zadar, Pag's gleaming pebble coastline known as Zcre has become host to a wild range of raucous beach-side bashes. Staging everything from bubble parties to themed nights, the three open-air clubs on this sandy stretch are sure to keep your summer evening in full swing. Select from Aquarius, a pool-side venue serving home-made ice cream amongst house music; Papaya, an exotic club handing out cocktails beside the jacuzzi and Kalypso, a beach bar famous for its Miss and Mister competition. And, with a shuttle bus running from Novalja during the summer months, there are no excuses for passing-up a night in Pag.
2. Hvar:
A chic summer destination located close to Dubrovnik, this island is newly arising as a Croatian party favourite. And teaming with the buzz of glamorous guests all enjoying their beach-side cocktails and endless energy, Hvar has become renowned for having some of the best bars and clubs in Croatia along the Dalmatian Coast. A particularly popular place worth checking-out is Carpe Diem, a café/club located next to the harbor and famous for its post-beach parties.
3. Primošten:
Famous for its scenic stretches of lush vineyards, Primošten is an unlikely party town. However home to Club Aurora, a super-club for want of a better term, this unassuming town comes to life during the summer months. Spread across two levels, Aurora is able to boast five bars, two dance floors, an open-air dance floor, a swimming pool, a cocktail area, a VIP lounge and a pizzeria restaurant. Not bad for just one club! Mix this with famous DJs including David Morales, Cedric Gervais and Shapeshifters, who have all played here, and you've got yourself a winning clubbing combination!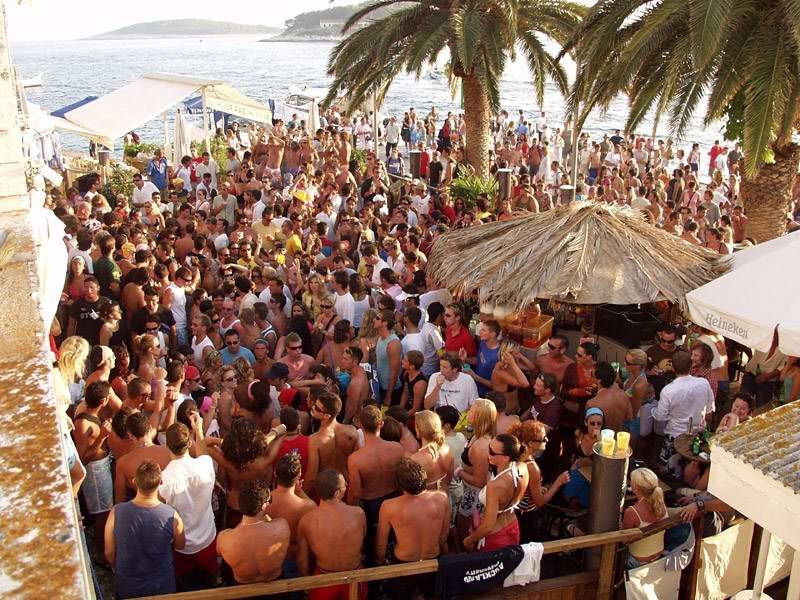 4. Vodice:
Just 10km from Šibenik, this coastal Croatian town is home to some great clubs. Reigning above the rest however is the Hacienda nightclub. Known locally as one of the oldest continually running clubs along the coast, Hacienda has two different floors each with a different vibe.  Head to the open-air floor to enjoy big name DJs amongst 2,000 other guests or enjoy the more intimate feel of the fantasy floor that plays folk music for up to 500 guests. Also embracing the summer spirit, on several nights you will discover "Beauty Boats" sailing into the port of Vodice. Often hosted by celebrities or famous musicians, and with a name like Beauty Boats, you are sure to enjoy an unusual evening of entertainment.
5. Makarska:
A mix of chaos and calm, the city of Makarska has a fair amount of clubbing variation. Beach Bar Buba is great for those who want to party from dusk until dawn whilst Bounty beach bar is perfect for a chilled cocktail amongst a relaxed ambiance. If you're looking to see how the locals party then head the old city centre, or for a true night of chaotic clubbing there's three big clubs: Peter Pan, Grotte and Deep. Just be warned if its clubbing you choose, you are likely to see the sunrise before your evening's events come to an end!
6. Split:
As the largest Dalmatian city, Split has plenty of places to spend a summer's eve. Transformed from an ancient city into a modern metropolis, at night this city stays true to its hedonistic roots. Here restaurants, bars and clubs come to life with the buzz of locals and tourists all enjoying the lively evenings ambience. Particularly popular spots in Split include the Diocletian's Palace and the Bacvice complex, just a few kilometers east from the town of Bacvice. Amongst the ruins of Diocletian's Palace, a world heritage site, you will find the artistic Ghetto Club, the music bar Red Room and the ultimate DJ venue Masters Club; all great places to enjoy a drink and a dance. In Bacvice, check-out the Latin style Tropic Club Ecuador and the open-air beachside bash O'Hara nightclub.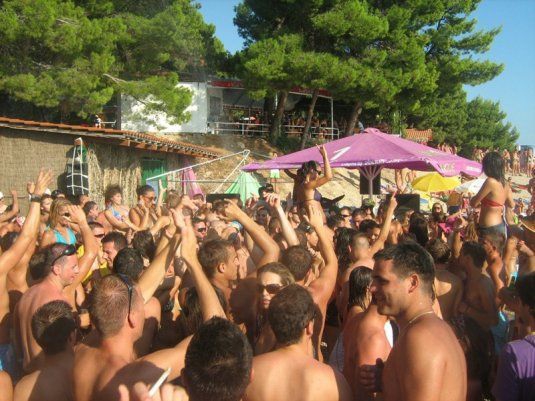 7. Zadar:
Known as a peaceful part of Croatia's Dalmatian coast, the city of Zadar is rich in history and natural beauty. However, not one to miss out on the nightlife action Zadar has become host to an unpretentious and relaxed bar culture, particularly popular with students and taking place in the heart of the town's historic centre. If it's clubbing you are after however, we recommend you head to Arsenal, Maraschino, Hitch Bar, The Garden and Club Peppers to continue your night…
8. Dubrovnik:
Perhaps the most famed tourist destination, this coastal seaport has become one of the most stylish places to visit in Croatia. Aside from attracting tourists with its historic and cultural charm however, Dubrovnik is home to some great partying spots. Intertwined amongst the old city walls and sun-drenched streets are bars, clubs, pubs, casinos, discos and cocktail bars, all brimming with the action of a warm summer's night.  Most of this evening charisma can be found in Dubrovnik's old town where bars such as Galerie, Gil's, Sky Bar, Katie O'Connor's, (unsurprisingly Irish), provide chilled drinks and cocktails amongst live lounge music. For further wildness however, head to clubs such as Fuego, Revelin or Lazareti, where you can flail your limbs around like the true tourist that you are.
9. Pula:
Situated at the southern tip of Istria, the city of Pulais renowned for its constant climate, historical sights and unspoiled landscape. For years thriving on the trade of fishing, winemaking and tourism, Pula heralds food and drink above all else. With gourmet restaurants and scenic wine tours, these indulgences have unsurprisingly spilled over to the town's nightlife. Fun and vivacious, Pula's newest nightclub Lighthouse has become the place to party. A good mix of style and substance, Lighthouse boasts four cocktail bars, a lounge garden, an in-built swimming pool, jacuzzi and renowned resident DJs. For a moment's respite head to the mezzanine floor, where you will discover beautiful views all across the Adriatic.
10.   Rab:
A colourful island from its deep blue coastal waters to its lush green oak forests, Rab is a resplendently beautiful place to party. During the day, popular beach parties are hosted at the cocktail bar on Livacina beach and at night beach-club Santos is the place to be seen. For a more relaxed ambience, Rab has numerous café bars where you can enjoy an early evening drink on the shady summer terrace. For an extravagant and exclusive evening however, we suggest the trendy Lounge Bar Escape which hosts an array of evening summer events.