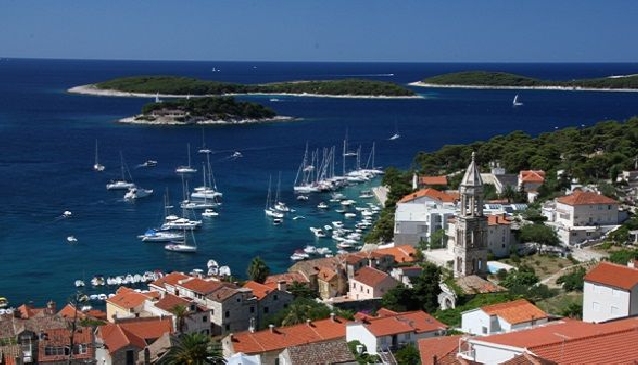 OHM Festival - Hvar 2012
Arts & Culture
OHM will be a sizzling hot experience thanks to its world-famous host island, Hvar.
If you're looking to attend some European festivals this summer, look no further. This July, the exotic Croatian island of Hvar will come alive as it becomes the host destination for one of the hottest beach events in Croatia: the Our House Music Festival. Already one of Croatia's greatest hot-spot destinations, voted one of the ten most beautiful islands in the world, the island of Hvar offers this summer's guests a week long festival featuring artists from all over the world.
The OHM Festival will kick off July 14th and the music will be beating along with each visitor's heartbeat until the 20th of July. Two Croatian-Canadians, Toronto-native Nick Jaksa and Calgary-native Tomi Mustapic will bring the festival to the island. The Canadian duo of Croatian descent have become household names in the event promotions industry, attending music festivals around the world, and establishing a large network of followers. This summer they have decided to bring their expertise to their motherland, gracing visitors with an unforgettable party experience while soaking up the sun on Croatia's hottest island.
The OHM Festival has released a sneak-peek line-up with a long list of international artists such as Adrien Villanova (Paris), Doran (Barcelona), DJ Vice Vicious (Hvar), DJ Ruckus (New York/ Miami), Simon.5 (Italy), Michael Curcio (Toronto), and many more popular worldwide names. This hot summer line-up has already caught international attention; not only will these waves of music be blasting in Hvar, but the Ibiza Global Radio will be broadcasting the festival live all week long.
Croatian music festivals are gaining popularity year on year, and OHM is set to become one of the big players. Hvar is known for being the best of the best, and the OHM Festival team ensures that this electronic music phenomenon will be a sizzling hot experience thanks to its world-famous host island. From a crystal-turquoise harbour full of yachts, to villas looking down on to the town, to beautiful raw beaches, to fields full of lavender and vineyards that go on and on, to a town full of gastronomic and culinary finesse, the OHM team did more than a great job in selecting Hvar as the home of their festivities.
OHM Festival invites all visiting Croatia to attend an electro music festival that you'll never forget and will be raving about all year, anticipating your next visit to this island festival. This festival is another reason to visit the island this summer, as one can see the music will not stop with such a rich and wide-range line-up. Tickets have been released for sale and can be viewed by visiting the OHM Festival's official web-page.
July may be a couple of months away, but the organizers of OHM Festival are kicking off the pre-party with promotional events in the next few weeks, providing a glimpse of what to expect this July on this magical island. Time to prepare for the festivities and enjoy all that OHM has to offer.
Love Ivan's account of OHM Festival? You may find the following useful!
Main Image by Mark Heard