Croatia's Most Stirring Spots
Inspiration
Named the smallest town in the world, with only 17 inhabitants, Hum has seclusion down to a tee.
Solitude is a wondrous thing. Sometimes in life, we all just need a little 'me' time. A time when jumbled thoughts dissipate, chaotic chores are gladly pushed aside, and family constraints seem a thing of the past. For many, holidays and travel have become these safe havens enabling us to encounter soulfully stirring moments. It comes as no surprise, for example, that basking in the glow of an iridescent sea lapping against a soft sandy shore has an impact on our state of mind.
Here in Croatia, soulful spots are in natural abundance. Coated in history and culture, these sun-drenched shelters are the perfect place to gain some lifelong perspective or simply revel in their iconic beauty. With our resident expert giving you the local low-down on each, here are 10 of Croatia's most soulfully stirring spots from cobblestone walls to shimmering caverns.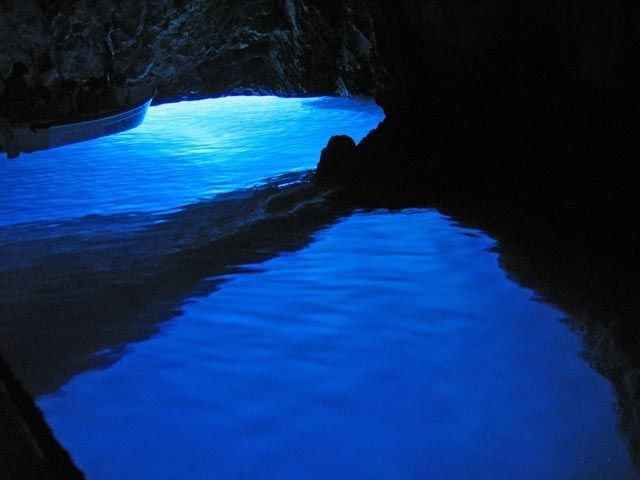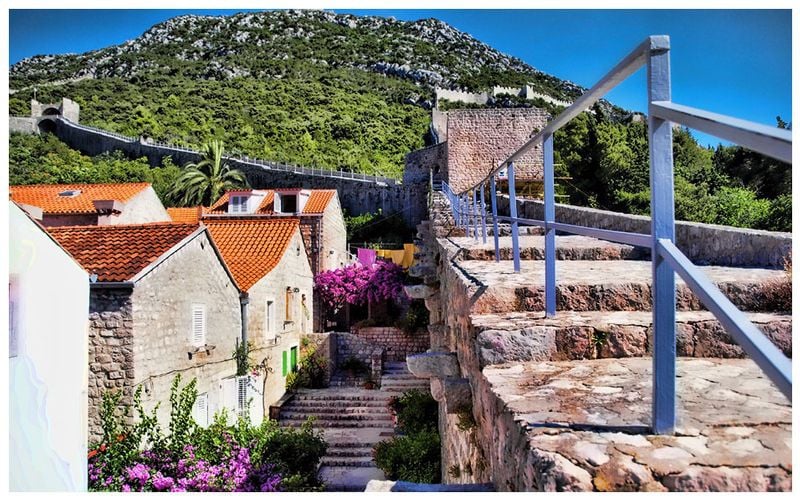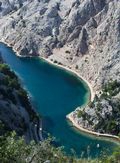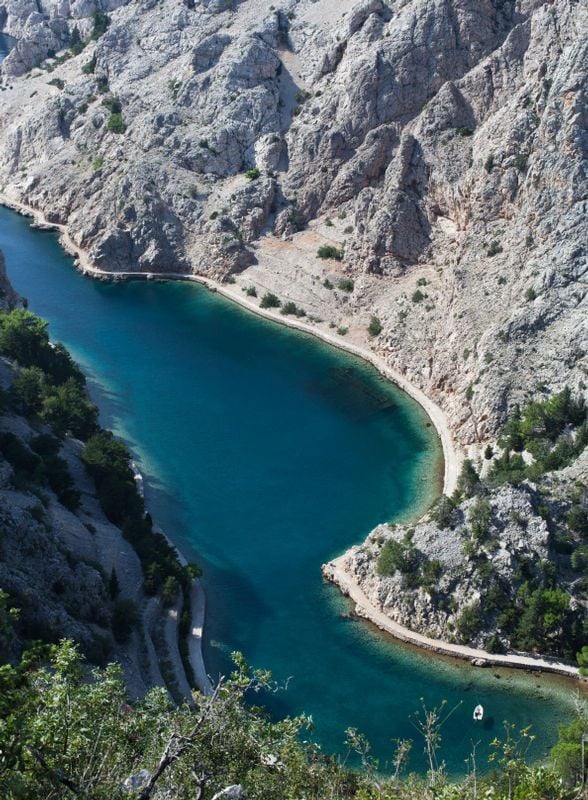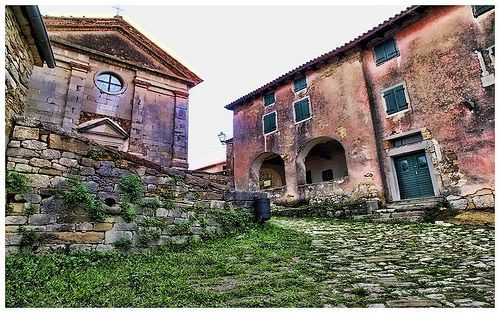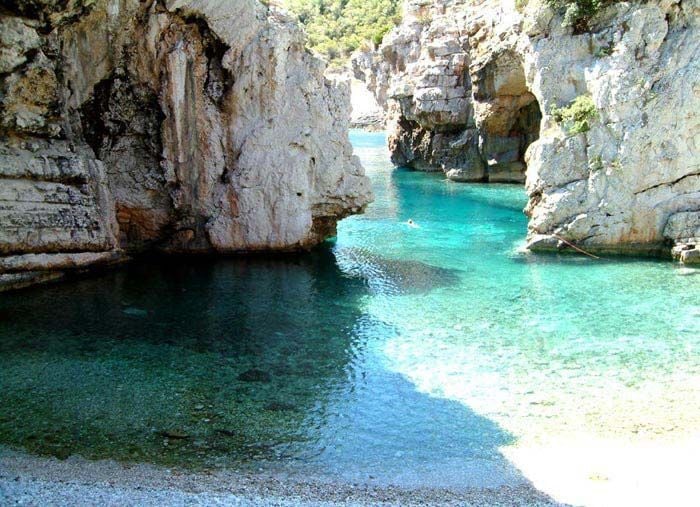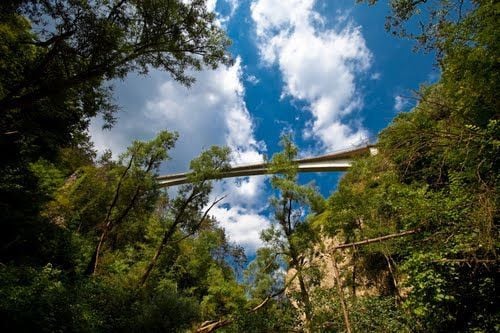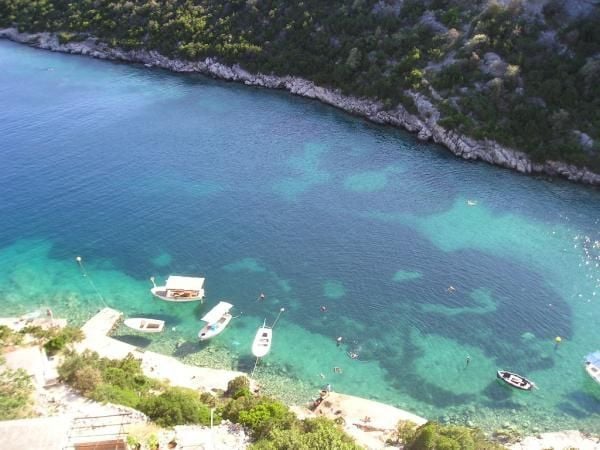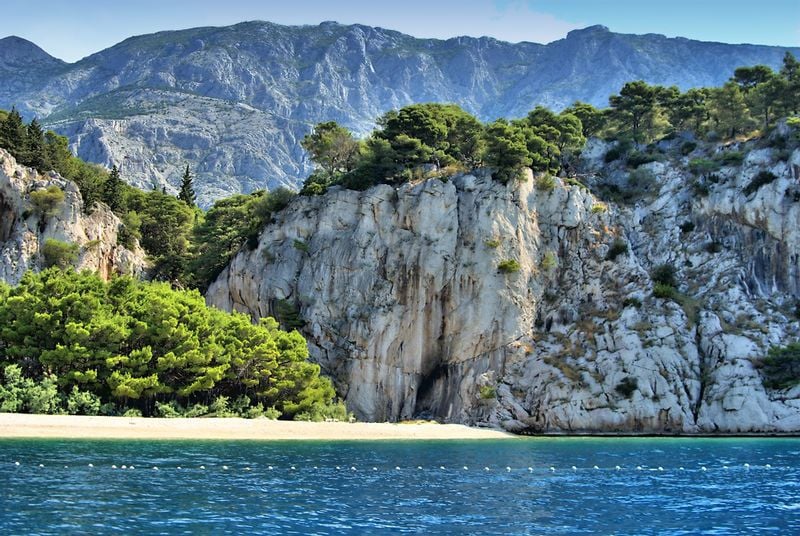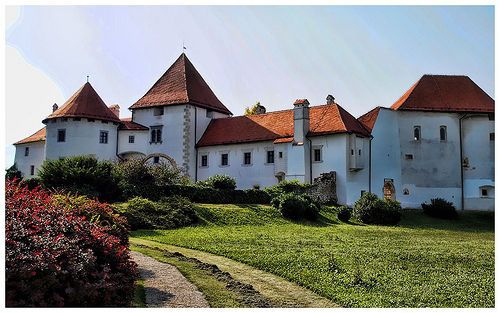 The Blue Cave of Bisevo (also known as the Blue Grotto) embraces remoteness to its very craggy core. Just to enter this luminescent cavern visitors have to jump through several hoops including a ferry to the island of Vis, a bus to the tiny fishing town of Komiza, a boat to the island of Bisevo and, finally, a rubber raft into the minute mouth of the cave. Once there, however, all these transport troubles fade away as guests are greeted by a shimmering sea-cave sparkling in shades of azure, cyan, cerulean and cobalt blue. Reaching its kaleidoscopic peak at around midday, the sun's rays simultaneously reflect off the limestone walls and languid pool creating a dazzling display of dappled light.  At this time, the Blue Cave can be justifiably deemed the perfect place to indulge in contemplative relaxation.
The local low-down: While in Vis, make sure you visit Srebrna Beach. Located within the cove of Rukavac, this spot is speckled with silver natural stones and surrounded by thick green vegetation, making it one of the most beautiful beaches on the island.
Great Walls of Ston
All around Croatia, the city walls allude to the country's historical past. Protecting the city from the Ottoman Empire, these sturdy structures have long since proved their impressive impact. The town of Ston and the neighboring Mali Ston, for example, are entirely surrounded by a five-kilometer fortified wall. Guarding the Dalmatian coast, these stone constructions recall Dubrovnik's walled harbor, however, are in fact twice as long. Dotted with defensive towers and hillside fortresses, these picturesque towns offer breathtaking views across the Adriatic. Simply scramble atop of the city walls to take in the magnificent ambience.
The local low-down:  Sample some of the seafood restaurants in Mali Ston. Serving fresh catch including oysters and mussels, the food here is as stirring as the sights.
Far away from popular tourist traps including the islands of Dalmatia and the city of Dubrovnik, Rab is home to one of the most stunning bays along the Adriatic coast.  Known as the Bay of Zavratnica, this narrow cove was formed by streams of water flowing down the Velebit Mountains, leaving a 900m deep canyon behind. Today a protected inlet where people go to bask and bathe, this unique landscape has plenty of its own heart and soul.
The local low-down: Go diving in this bay and you will discover a German military ship sunk during WWII.
Hum, Istria
Named the smallest town in the world, with only 17 inhabitants, Hum has seclusion down to a tee. Home to the historic Hum wall paintings, a biblical series from the 12th century, this tiny town has plenty to reflect upon. Also, while you mull over the mystery artist of this masterpiece, you can soak up the balmy Mediterranean climate. The glow of the sun is definitely good for the soul.
The local low-down: While visiting Hum, make sure you taste the local biska brandy at the legendary Hum tavern. An unusual blend of brandy, mistletoe and four types of herbs, this recipe is around two thousand years old.
Stiniva Cove, Island of Vis
Nestled in the south of Vis Island is a spectacular spot, known as Stiniva Cove. A semi-enclosed bay, this natural phenomenon was formed from a collapsed cave and has become one of the most popular places to unwind in Croatia. Opening-out into a pebble plaid beach, this rippling cove remains pristine thanks to its difficult access making Stiniva truly a haven of solitude.
The local low-down: There is no direct road to the bay and the sea entrance is too restrictive for yachts. To reach the cove, turn left after Plisko Polje and continue by foot along a steep dirt track to the bay. Alternatively, you can hire a one day taxi boat at Rukavac Bay.
Pazin Cave, Pazin
A literal force of nature, the Pazin Cave is a cavernous crater that lies just beneath a medieval castle in Istria. Surrounded by a steep rocky outcrop, the cliff's edge plunges into the Abyss of Pazin where the Pazincica River flows freely. A bold example of a karst evolution, this curious cave has inspired countless iconic figures from Dante to Jules Verne and is an ideal place for personal reflection.
The local low-down: Recently opened to the public, there is a new trail leading visitors to the mouth of Pazin Cave. Beginning at the Vršic Bridge (close to the castle) this path meanders down the canyon to reach the river banks and the cave entrance.
Ljubljeva Bay, Trogir
Perched on the Trogir Riviera, Ljubljeva Bay is known as one of the most luscious lagoons in the area. A peaceful and private spot, away from the city hustle and bustle, this soothing water-logged crevice can easily be classed as a stirring spot.  Saturated with lush vegetation and clear blue waters, aquatic activities have become popular such as swimming, diving and fishing. Boat trips are also available for daily excursions to the nearby beaches and hidden bays.
The local low-down: To reach the bay follow directions to Marina then turn right to Vinisce, a small fisherman village. Just a few minutes past Vinisce lies this glorious lagoon.
Varazdin
Renowned as the Baroque capital of Croatia, the town of Varazdin is as picturesque as it is peaceful. In addition to the ornate buildings, blooming flowers and charming cafés however, Varazdin has a strong sense of history and culture. Similar to the Austrian capital of Vienna, Varazdin is populated with an abundance of art galleries, museums and musical concerts, giving it a cultural edge over other towns. Quite rightly, too, since there is nothing better than a bit of culture to enrich the soul.
The local low-down: While here make sure you visit the Varazdin Cemetery as, although an unusual attraction, this site is a nationally protected horticultural monument.
Saplunara, Island of Mjlet
Enclosed by a thick forest of pine trees, and with a population of just 32 people, Saplunara is perhaps one of the best kept secrets of the Adriatic. Both a village and a cove, this emotive beachside bay is home to two sandy shores that stretch all along the coastline (one kilometre long). Deemed the largest sandy location left in Croatia, this stirring spot has been suitably named after its golden sands (sabalum means sand in Latin).  With no hotels here, and simply a smattering of local restaurants, you will be gladly left to your own devices to bask in the true natural beauty of Saplunara.
The local low-down: There are no direct ferries to Saplunara. To reach the cove you must take a ferry to Sobra instead. Occasionally buses will meet the ferry here otherwise a taxi is necessary (about 16km to Saplunara).
Nugal Beach, Makarska Riviera
Perched between the towns of Maraska and Tucepi is the pebble-fronted bay of Nugal beach. Surrounded by sheer edge of seamless cliffs, this scenic spot is modestly beautiful. Modesty, however, is not an attribute needed at Nugal. As a known naturist spot, here you will be free to leave all your inhibitions behind and bask in the sun's full glory (hidden by the cliffs, of course). Solitude is always an added bonus in such situations.
The local low-down: This bare-all beach is only accessible by foot down a stony path along the coast of Makarska (approximately, a 40 minute walk).