The Delicious Dishes of Istria, Croatia
Food & Drink
The lure of exotic truffles, fresh oysters, rich cheeses and salubrious olive oil
With ancient Roman ruins sprawled around the shimmering scenery of the Croatian peninsula  indulgence can be felt at every twist and turn in Istria. Along the sun-kissed streets, the rolling hills and rugged coastline you will find scenery that will truly make you stop and stare. However, the greatest natural bounty of all is without a doubt the Istrian cuisine.  A secret revelled in by the Romans; the gastronomic pull of this peninsula was powerful enough to wile them away from the hearty embrace of an Italian diet.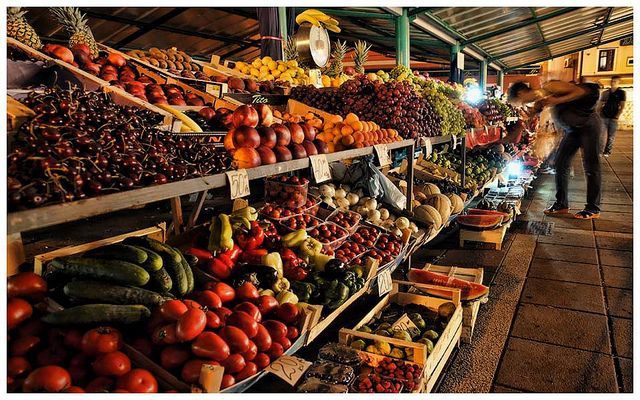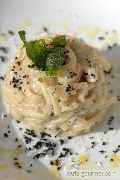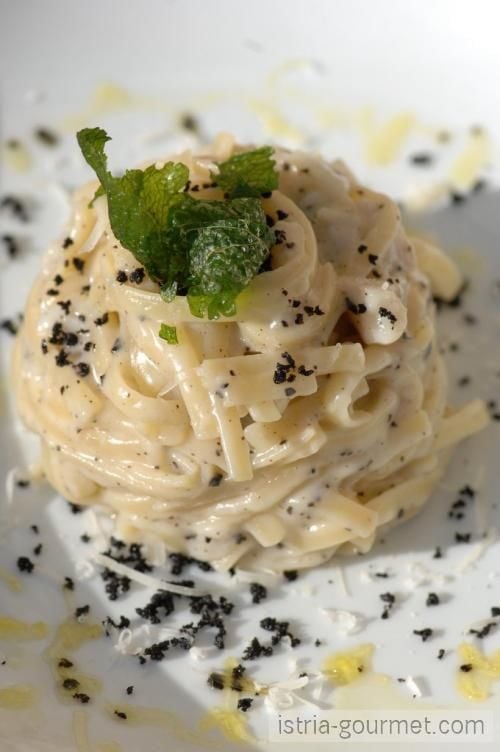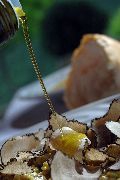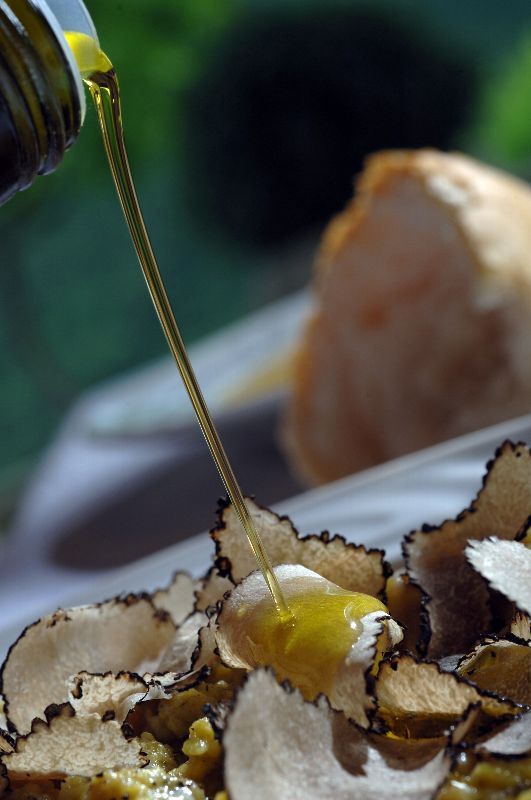 While locals know Istria as the gastronomic hub of Croatia, the secret of her colourful cuisine has been well-kept. Surprisingly few know of the delicious home grown produce and regional specialities native to this area. However with the lure of exotic truffles, fresh oysters, rich cheeses and salubrious olive oil, Istria is slowly starting to come out of hiding as a culinary centre. Making its way onto the gastronomic wish-list of many discerning palettes, and taking the Croatia restaurants scene by storm, people are beginning to unravel the well-kept secret of Istria's Cuisine.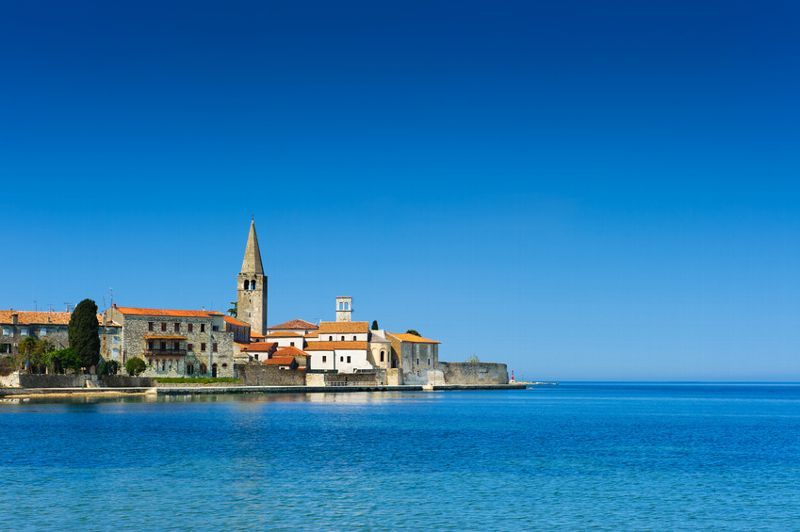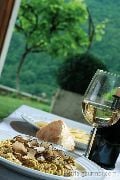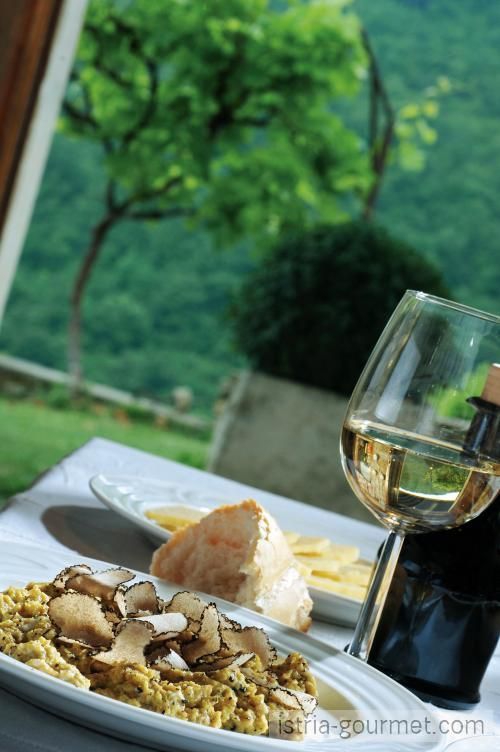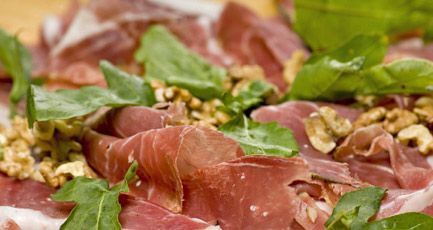 Based on authentic recipes cooked-up in the kitchens of Istrian homes, the local cuisine has a long history of traditional flavours. Sprigs of rosemary, basil and thyme float around in abundance infusing the ingredients with a wholesome and Mediterranean taste. Harvested from the labours of the land, luscious vegetables beautifully complement the three main basics of the Istrian diet: meat, pasta and fish.  To give you a flavour of the Istrian region (terrible pun I know!), here are just a few of the regional dishes that our local experts would recommend.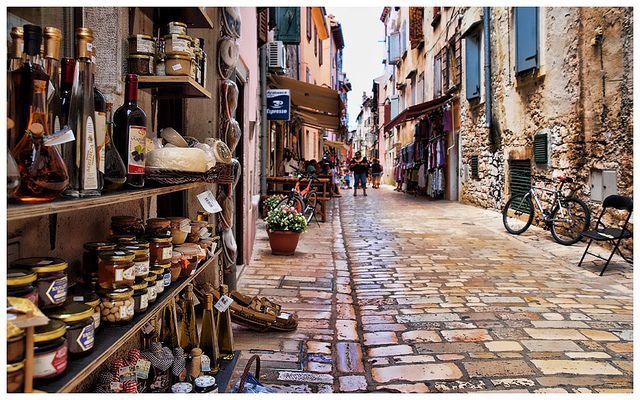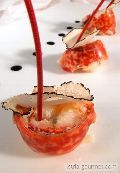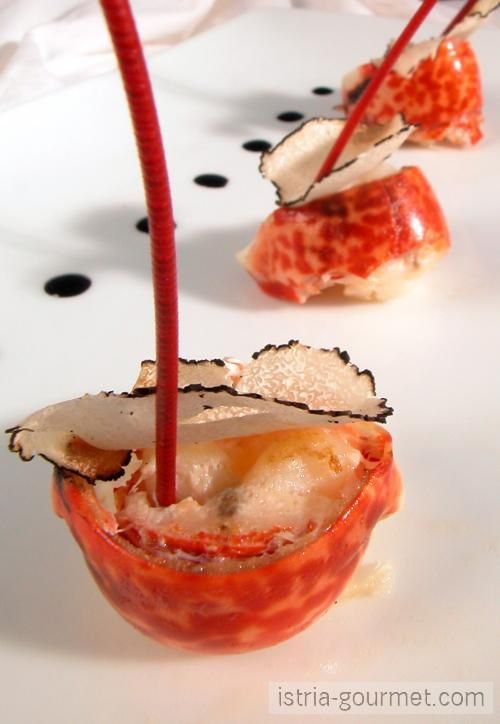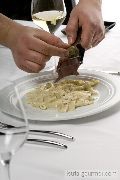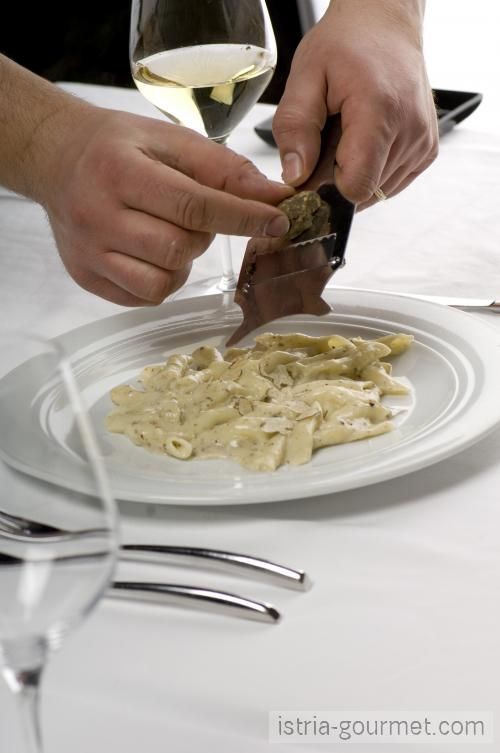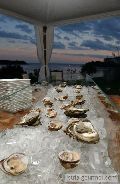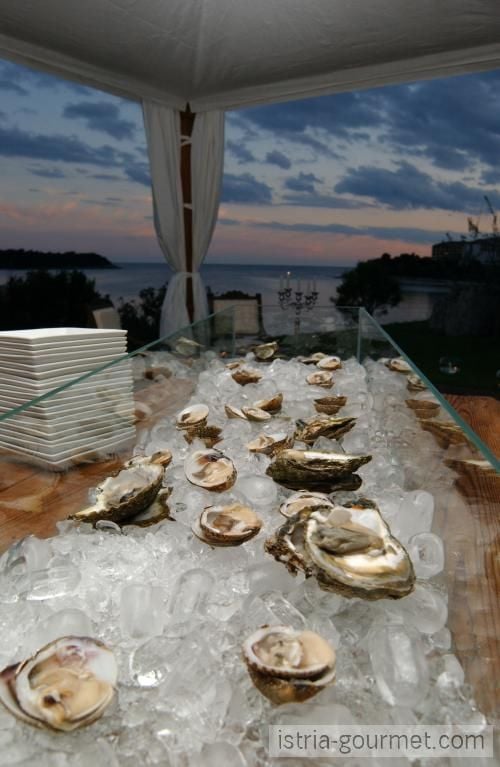 A Dish For… Carnivores
Ombolo (boneless pork loin) and kobasice sausage: Curious carnivores will particularly enjoy these mouth-watering meats, particularly when grilled. In the town of Porec's you will find these hearty dishes served in restaurants and taverns with a side of baked potatoes known as pod cripnjom. Cooked on a covered hearth, these rustic potatoes are a scrumptious accompaniment to either of these tender meats.
A Dish For…..Pescatarians
Scampi Buzara: The pescetarians of this world (it's a real word, honest) will delight in this delectable local dish of scampi stewed in a tomato and white wine sauce. An unsurprising delicacy with the Adriatic Sea rolling along the coastline, fish-fanatics can also enjoy an array of sea bass, gilthead sea bream, grouper, sardines, mussels and oysters.
A Dish For….Pasta-Fiends
Fuži, njoki, pljukanci or pasutice: Ok, a little more than one dish but we were spoilt for choice! For those with a penchant for pasta, these hedonistic dishes served with a gravy-like sauce of chicken, beef or wild game offer a traditional taste of authentic Istria.
A Dish For…. Dessert
Kroštule and cukerancici: These different types of crunchy cookies are definitely worth ditching the diet for. In a province that does their sweet just as well as their savoury, it's best just to don your loosest trousers and fully embrace the treat that is oh-so-good but oh-so-bad before you.