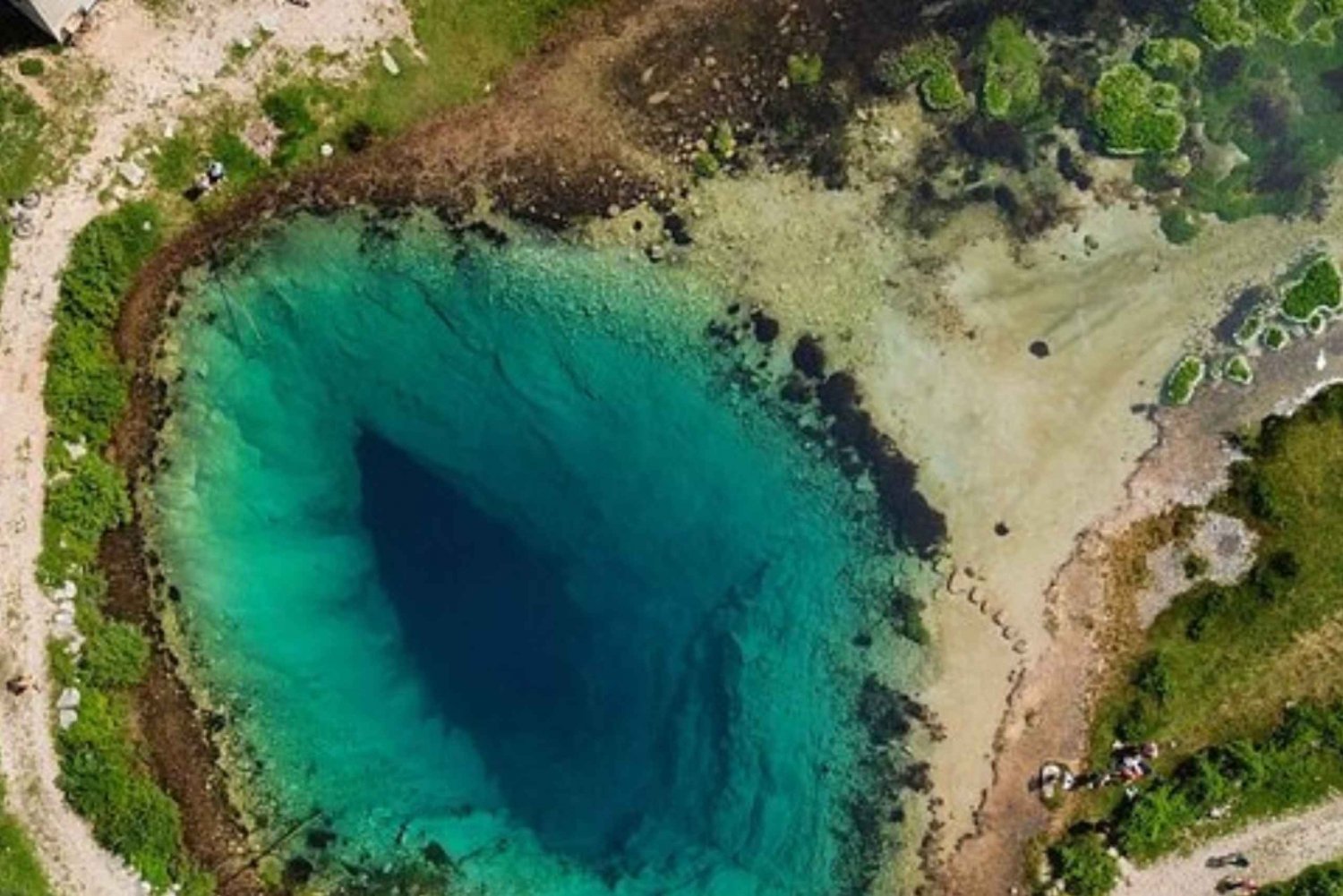 Event Details
Highlights
Get lost in the depths of the Eye of the Earth - Cetina spring
Marvel at the centuries-old Prozor Fortress & Church of St. Salvation
Enjoy your free time with paddle boards &Refresh yourself in Peruća Lake
Small group experience - more personal aproach
Description
After the pick up at the desired location there is an hour ride to the Cetina village. We will start the adventure no less than at the source of Cetina - the Eye of the Earth.There will be enough time to relax & to take a ton of selfies! When we are done at the Source, after approx. 1hour, we are taking a ride through the surrounding villages and animal farms. Our first stop will be the Church of Holy Salvation, your guide will tell you all about one of the oldest and best preserved larger monuments of the early pre-Romanesque sacral architecture built in the 9th century. Next stop will be Belečki bridge, and an Old Cetina MIll where you can enjoy sounds of the river running over a few smaller waterfalls. As soon as you are ready to leave this small heaven, we will head to the Vrlika village, your guide will give you a short presentation of Vrlika, which used to be a center of the Dalmatian hinterland. What kind of tour would it be if there is no impressive view from the top of the hill? Luckily our next stop will be Prozor fortress. After the Fortress there will be 1 hour lunch break. Your guide will take you to the restaurant where you can have lunch. With tthe full stomach on, we will leave in the direction of the Peruća lake, our last stop for the day. While you are searching for a shade to place your towel at the Garjak beach, your guide will prepare paddle boards so you can discover this 18 km long lake in all its beauty. Enjoy as much free time as you want. Sunbathing, swimming and being one with untouched nature.
Includes
Small group experience: more personalized service Pick up/ drop off at preferred location Air Conditioned vehicle Paddle boards Bottled water Experience the outstanding beauty of the Cetina spring Capture a picture-perfect moment in one of Europe's most beautiful spring: Cetina Spring Enjoy your free time & Take a swim in the Peruča Lake
Important Information
This tour will take place rain or shine. You can swim at the Peruća Lake. Please note the water temperature of the lake is lower than the sea temperature.
Easy cancellation
Cancel up to 24 hours in advance for a full refund
---
Other Events from From Split: Cetina Spring & Peruća Lake Paddleboarding Tour