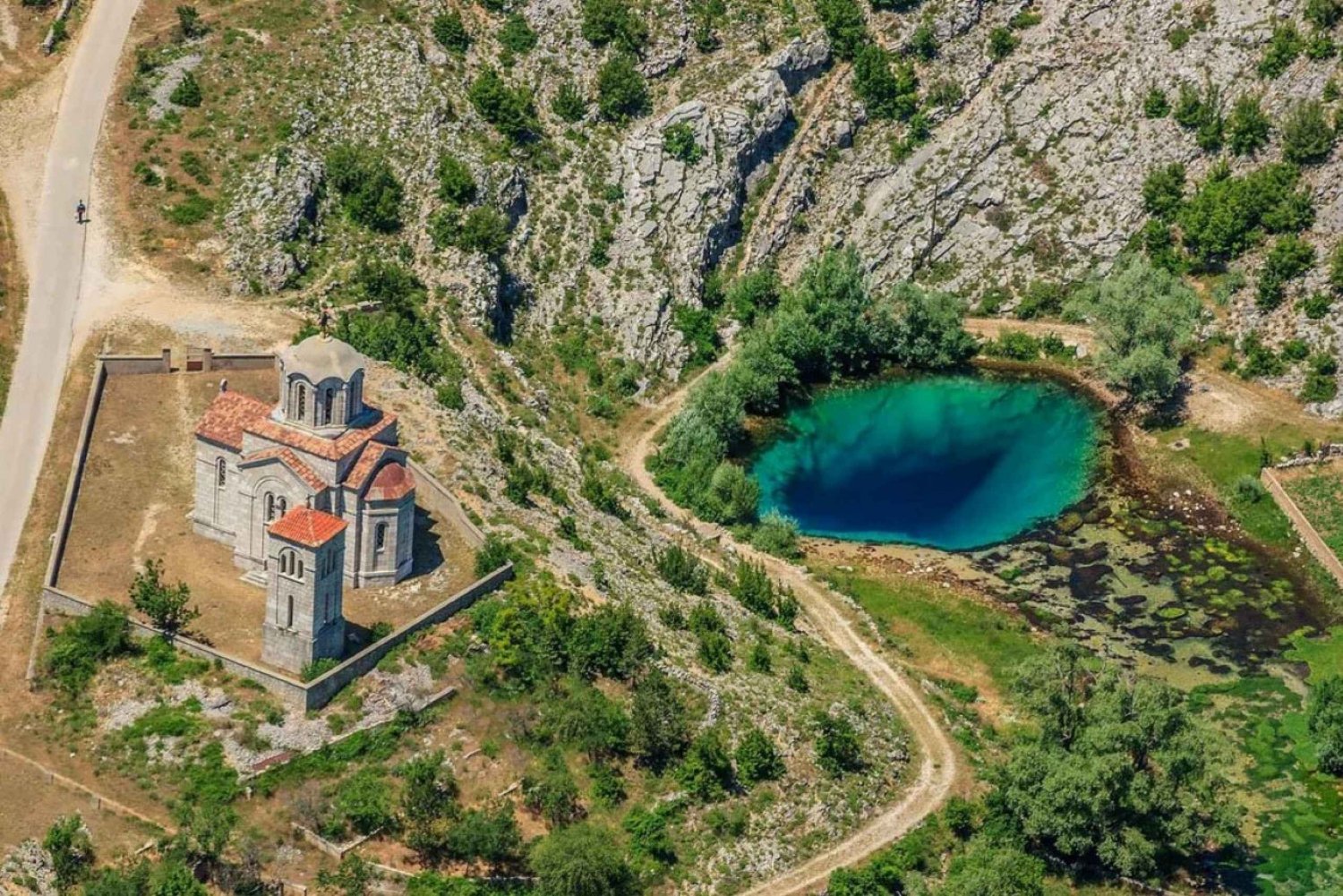 Event Details
Highlights
Marvel at the quiant medieval town of Sinj.
Enjoy the breathtakng view along the river Cetina.
Admire the deep blue hues of the Peruča Lake.
Description
After departure from Sinj Airport what awaits you is a flyover to the medieval knight's town of the same name. The town of Sinj lies in a beautiful landscape of wooded hills, Sinjsko polje (Sinj Field), and the river Cetina. Sinj is surrounded by the slopes of the mountains of Svilaja, Dinara, and Kamešnica, it is ideal for those tourists who want an active holiday. During the summer months, people usually take a dip in the Cetina River. Sinj is famous for Sinj knights or 'alkars'. People of Cetinska Krajina still celebrate the majestic victory over the Ottomans in 1715. Celebrations are held on the eve of the Feast of the Assumption by holding the famous tournament "Sinjska Alka". Next is the flight over the river Cetina- the longest river in Central Dalmatia. It has eight sources among which the largest one is the Glavaševo Lake. The water power of Cetina has been harnessed by the Peruča Lake reservoir, located 25 kilometers downstream from the River source. Peruča Lake was the first large reservoir created in karst and the first remote reservoir in the Cetina Hydropower System. It was heavily damaged during the Croatian War of Independence. The myth Zjere is an interesting fact about Peruča Lake. The so-called monster of Peruča Lake is a snake that grows more than three meters in length and has been known to appear in the lake. Croatia's very own Loch Ness monster. Your flight continues along the river Cetina to the town of Trilj. The town of Trilj lies on the river Cetina and is located in inland Dalmatia. Around Trilj there are many findings dating way back to the Mesolithic. The first recorded group that inhabited this area was one of the Illyrian tribes called Delmati. They fought fiercely against the Romans for decades but finally lost. However, Romans built the legionary fortress Tilurium on the hill above Trilj which you will see while flying over. At the top of the hill of Gardun, remains of a legionary fortress at Tilurium. Tilurium guarded the entrance to the Cetina valley from the south and the approach to the provincial capital at Salona. While flying around, you will see Čačvina Castle. This castle is a fortress that guarded the approach against Bosnia during the Ottoman wars. It is situated in a strategic location enabling its crew to oversee traffic of goods through the mountain passage that leads to Bosnia. At the entrance of the Cetina River canyon, Nutjak fortification is situated. It was built in the 15th century to protect land west of the Cetina River from the Ottomans. Finally, the plane will turn around the Sinj field and fly back to the airport.
Includes
headset
Easy cancellation
Cancel up to 24 hours in advance for a full refund
---
Other Events from From Sinj: 20-Minute Private Flight by Cetina & Peruča Lake